Prenatal Yoga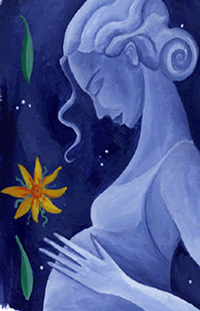 Prepare for labor and motherhood with New York Yoga's Prenatal Yoga classes.
You may begin practicing at any stage of your pregnancy. Prenatal Yoga classes are appropriate for beginner through advanced practitioners.
This workshop will provide guidance in breathing, meditation, stretching and strengthening techniques to allow for an easier transition into motherhood.
Postures and sequences are designed specifically for the needs of pregnant women.
You can use the postures you learn in Prenatal Yoga as modifications in regularly scheduled classes.

This workshop is primarily focused on movement, however there is emphasis placed on emotional wellbeing.
In this safe and comfortable environment, students will build relationships with other pregnant women from whom they can seek advice and support outside of the studio.
Prenatal Workshop classes now come included with any regularly published Unlimited Membership. See Front Desk for details.
Otherwise, classes are sold in packages of 12 classes for $395 or students may purchase a single class for $35, which can be applied towards the package of classes. Missed classes can be made up or applied toward regular scheduled classes - no refunds, no exceptions. Classes are held at 1629 York Ave. at 86th St. Sign up online or by phone at (212) 717-9642.